This is from the episode where Terry is donating a kidney to Cash. Yay to Terry!!!!
This pic was taken from the episode CHARITY CASE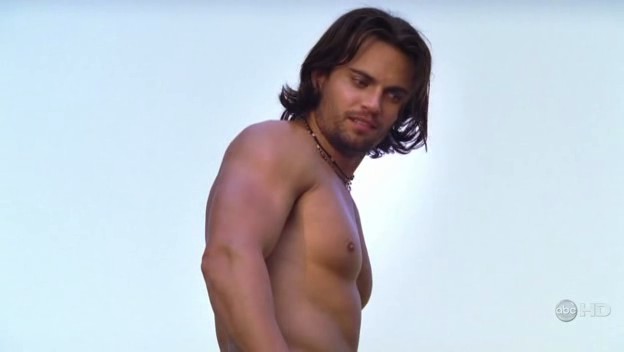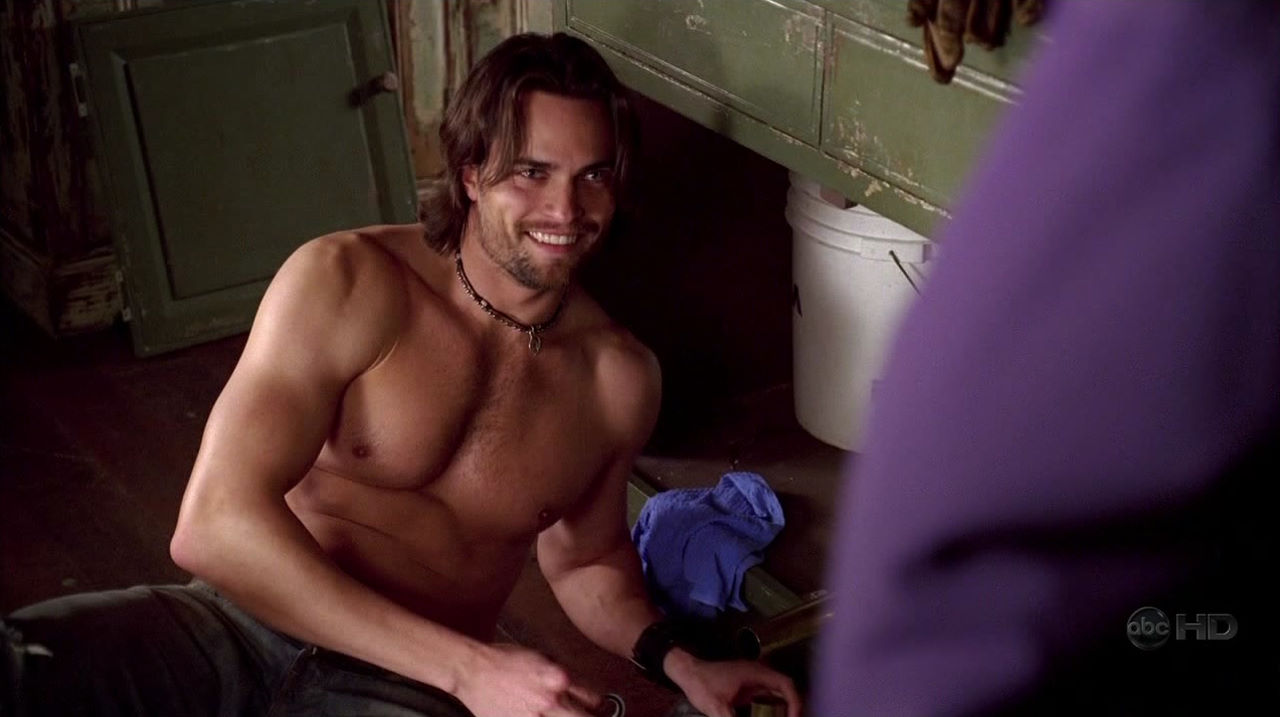 Above: A shirtless Cash for you to drool on.... thank goodness it'll be on your monitor, not mine! lol
Yes, this is a pic of Cash & Marin kissing - Yes, it's on a page that's just supposed to have pics of Cash, but I couldn't resist putting it up here as well as on the Cash & Marin page.... so just deal w/it and enjoy it!!!! I know I will!!!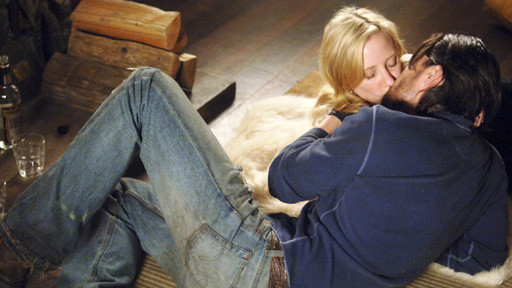 Here's a profile of Scott Elrod, aka Cash, on the ABC Television Network's "MEN IN TREES"
Scott Elrod plays Cash, Elmo's free-spirited construction worker who lives in a tent and becomes a "temporary" roomie of Marin Frist. Elrod, with his pool blue, "Paul Newman" eyes, is thrilled to have been added to this stellar cast of dedicated professionals and considers it "the best acting school possible."
Elrod, who has guest-starred on "Days of Our Lives" and "CSI: NY," also appeared on "Desire" for Fox's My Network TV, which he described as a great learning experience.
For Elrod, who was born in Germany but mostly raised in Parker, Colorado -- after stints in the Philippines and other military stops -- acting has been on his mind since seeing Tom Cruise in "Top Gun." His father, a retired Top Gun pilot himself, actually flew an A-4 in the movie, and his step-dad is a soon-to-be-retired F-16 Air Force pilot. Elrod says, "Mom liked the fly boys, so I thought I was destined to be one."
While attending high school in Parker, Elrod played baseball, ran track and excelled in math and science, but was generally a bored student. He always had an entrepreneurial spirit and held several jobs, from delivering pizzas to laying the runways at Denver International Airport and modeling for local fashion retailers and print campaigns. When not working, he could be found on the track racing motorcycles.
As expected by friends and family, he joined the Air Force after graduation, trained for his pilot's license and became an air traffic controller. He had hopes of going on to fly F-16s, but realized he wanted more than what the military had to offer.
Turning to his entrepreneurial skills and modeling experience, Elrod and his best friend started a marketing company that became quite successful. During the same period he also tested his sales abilities, eventually landing the responsibility of vice president of Sales for a technology company. But Elrod says, "Sales just wasn't cutting it." It was at that point the "Top Gun" acting "thing" resurfaced and he knew he owed it to himself to give it a try.
Elrod relocated to Los Angeles three years ago and enrolled in every acting class that would accept him, studying six days a week. It obviously paid off.
His recreational interests include flying, snowboarding, racing cars and motorcycles. He keeps in shape by kickboxing and lifting weights five to six days a week. In his spare time, Elrod hangs out with his yellow lab, named Harley Davidson.

PERSONAL INFORMATION: HOMETOWN Bitburg, Germany