Above pic: This is a pic of Buzz & Mai
Below pic: This is a pic of Dick & Chief Celia, Patrick's mom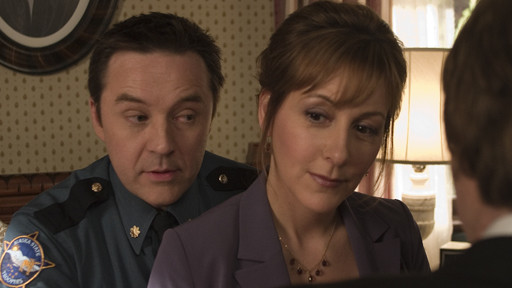 Also from the April 2007 article (Men of Men in Trees) is Richard "Dick" Ellis (Currie Graham) - Police Supervisor Dick Ellis is unable to resist the mysterious charm and allure of Patrick's mother, Celia.
While she can be abrasive, irritating and caustic to many people this doesn't seem to bother Dick, though he is a little miffed at her unwillingness to acknowledge their connection.
While their relationship is initially conducted behind closed doors, and sometimes behind locked cell doors, eventually Celia realizes that the world will not end if she seeks happiness for herself for a while.